The plus sign in the logo symbolises the Swiss quality and reliability Tissot has shown since 1853. The watches, sold in more than 160 countries, are authentic, accessible and use special materials, advanced functionalities and meticulous design. Tissot stands by its signature, Innovators by Tradition. The high calibre of the brand has been repeatedly recognised.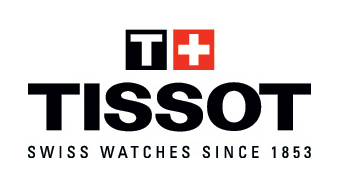 Tissot has been named Official Timekeeper and Partner of many disciplines, including, basketball with the NBA, FIBA and CBA; cycling with the Tour de France and the UCI World Cycling Championships; motorsports with MotoGPTM and the FIM World Superbike Championship and rugby with the RBS 6 Nations Championship, TOP14, the European Rugby Champions and Challenge Cups. It is also the Official Timekeeper of the World Championships of fencing and ice hockey and of the AFL.
T0064071603300 £420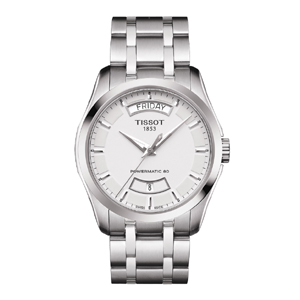 T0354071103101 £510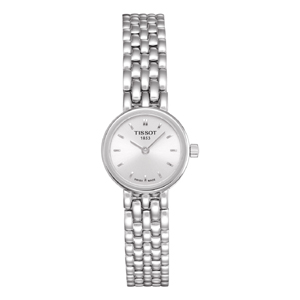 T0580091103100 £225
T0664171705700 £460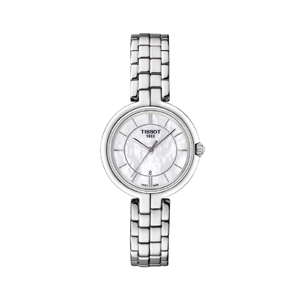 T0942101111100 £265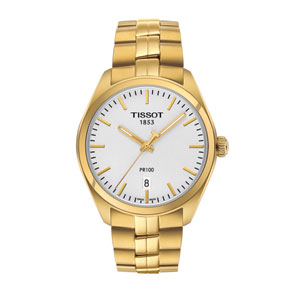 T1014103303100 £310
T1019101103100 £270
T1064171605700 £310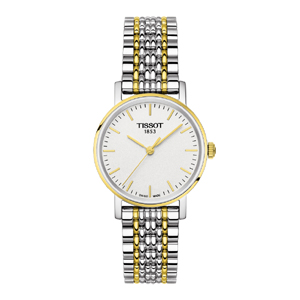 T1092102203100 £230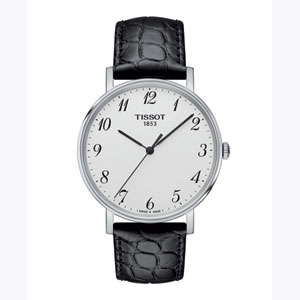 T1094101603200 £185
T1166171604700 £270
T0194301603101 £415
T0492102201700 £210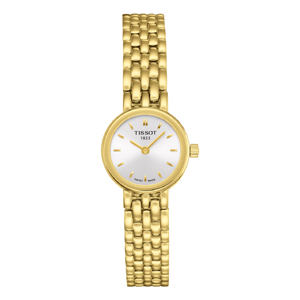 T0580093303100 £285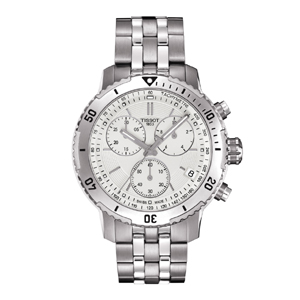 T0674171103101 £395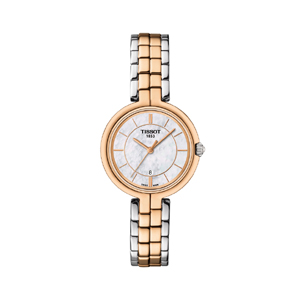 T0942102211100 £310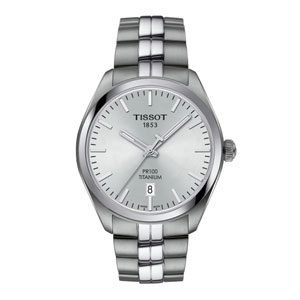 T1014104403100 £280
T1031102203300 £375
T1092101103100 £195
T1092103603100 £195
T1094101603301 £185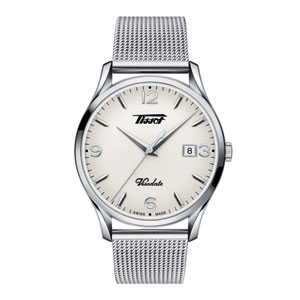 T1184101127700 £270
T0334102201101 £195
T0554171104700 £395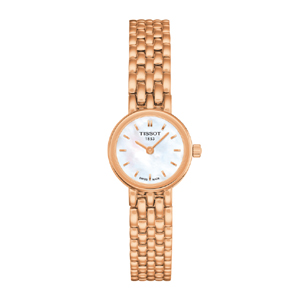 T0580093311100 £285
T0674171105101 £395
T1012101103600 £310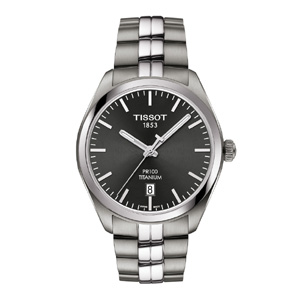 T1014104406100 £280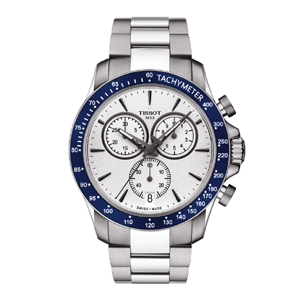 T1064171103100 £350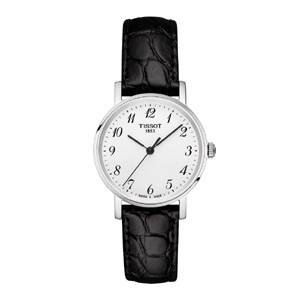 T1092101603200 £175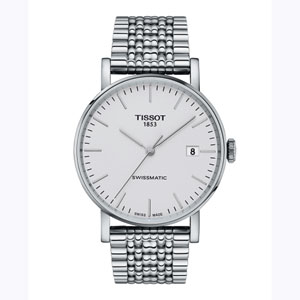 T1094071103100 £350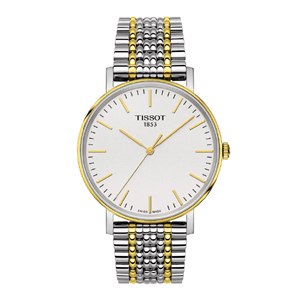 T1094102203100 £245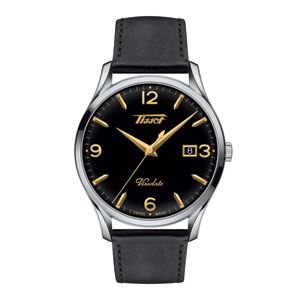 T1184101605701 £245
T0352101105100 £245
T0554171105700 £395
T0636103603700 £260
T0814201705702 £380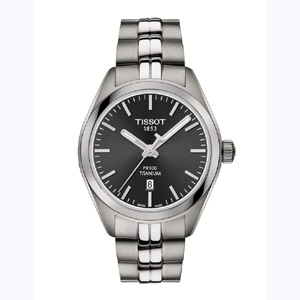 T1012104406100 £280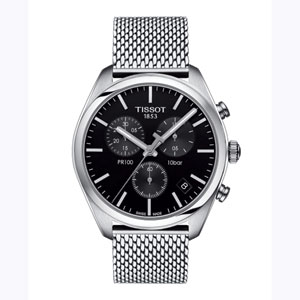 T1014171105101 £325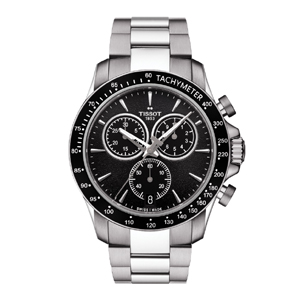 T1064171105100 £350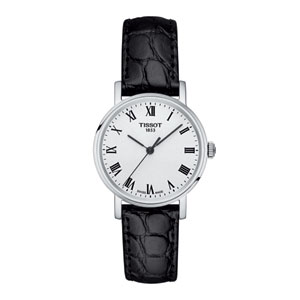 T1092101603300 £175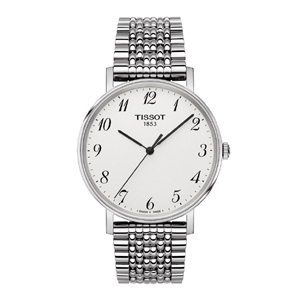 T1094101103200 £210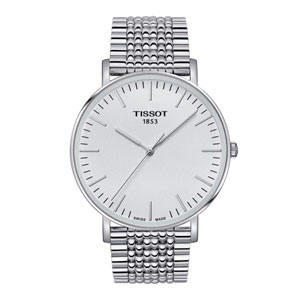 T1096101103100 £230
Tissot, founded mid-nineteenth century in a small town in Le Locle, one of the cradles of Swiss watchmaking, has a rich and fascinating history.
On July 1st, 1853, Charles-Félicien Tissot, fitter of gold cases, founded the comptoir Ch. Félicien Tissot & Fils, with his son Charles-Emile Tissot, a watchmaker. At that time, Tissot works as a comptoir d'établissage, which consists of a network of independent workers who are highly specialised and who produce the different watch parts at home, that are further assembled and sold at the comptoir. Back then, Tissot timepieces are pocket watches, luxurious pendant watches or complication watches, destined mainly for the United States, which is the first market. Then, Russia becomes the main outlet of the brand.
At the end of 1917, the limited company Chs. Tissot & Fils SA is created and becomes a manufacture with the introduction of movement-blanks production, which it will remain for decades. Before long, the company strengthens its presence worldwide.
In 1930, Tissot and Omega merge to form the first Swiss watchmaking association, the SSIH (Société Suisse pour l'Industrie Horlogère).
By the 1970s the Swiss watchmaking industries is seriously affected by the crisis, which arose from the arrival of the quartz. In 1983, Nicolas G. Hayek who is mandated to audit the watchmaking sector, recommends the merger of the main groups of watchmakers at the time: the SSIH (mainly Tissot and Omega) and ASUAG (holding regrouping the manufacturers of movement and component blanks). The group called SMH (Swiss Corporation for Microelectronics and Watchmaking Industries Ltd.) becomes The Swatch Group in 1998. From 1996, the management of Tissot is entrusted to François Thiébaud.