Handmade designer jewellery created from exquisite materials, including polaris, stainless steel 316L, Nappa leather and diamond-polished aluminium.
COEUR DE LION jewellery only uses exquisite materials that demonstrate a high degree of versatility in terms of shape and colour. At the same time they must be especially enduring and not show signs of wear and tear. Because only this guarantees that timelessly beautiful designs become timelessly beautiful jewellery.

Handmade in Germany.
Earrings from £25
Bracelets from £35
Necklaces from £75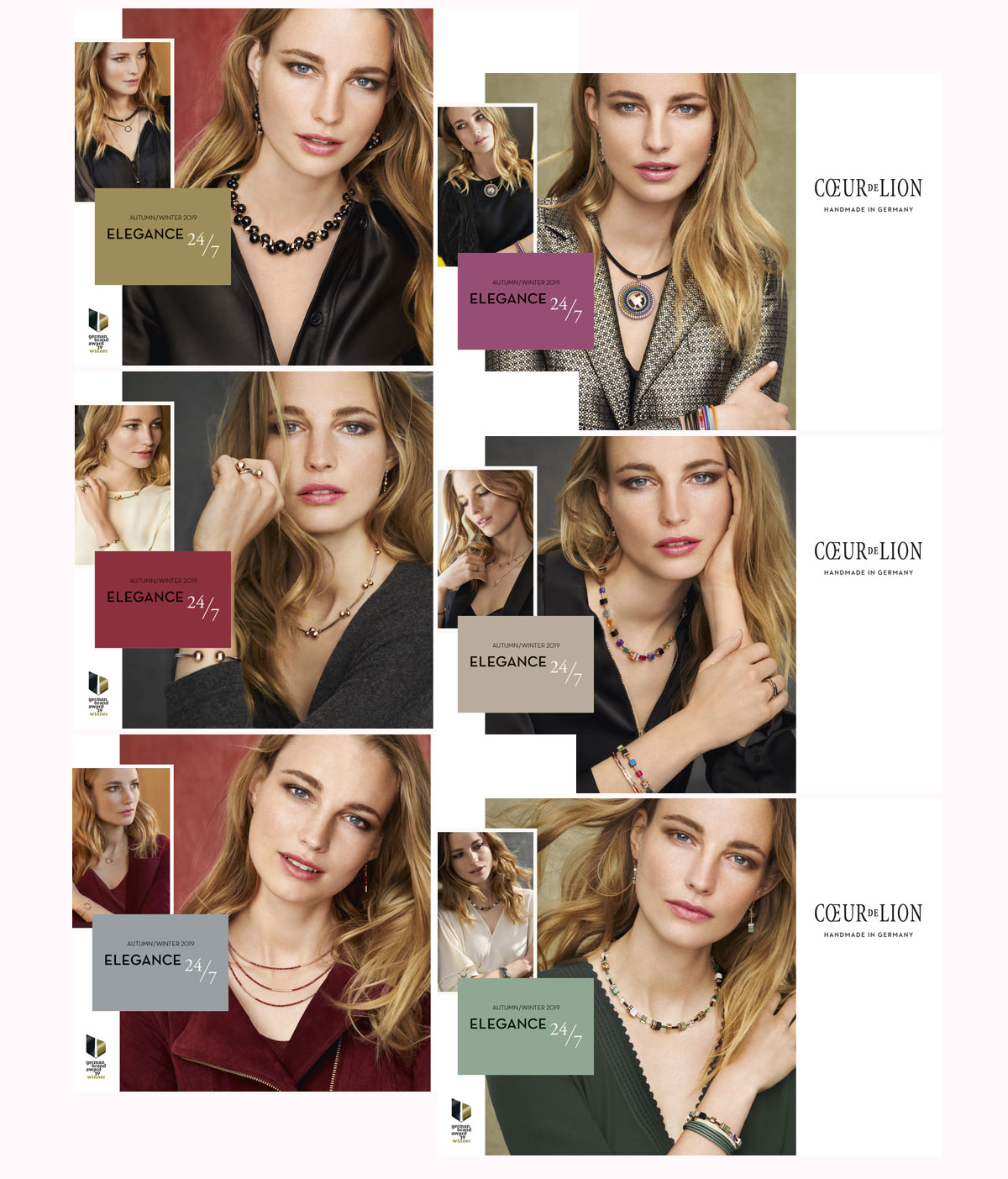 Coeur de Lion
How the story began.
In 1987 Carola Eckrodt and her partner Nils Eckrodt founded the small company Coeur de Lion in Stuttgart.  The first pieces of jewellery were produced by the couple's friends and acquaintances based on Carola's design.
Many people are surprised to discover that the brand name was inspired by the name of the record label of the British punk band Erazerhead. During a weekend in Amsterdam, the two young entrepreneurs were struck by the name when Nils bought one of their albums.  Coeur de Lion - the perfect name for something so close to their hearts. 

A reason to celebrate: in 2014, Coeur de Lion was selected as "Jewellery Brand of the Year" at the prestigious UK Watch and Jewellery Awards.  The jury's decision was based above all on the brand being "highly vivacious, whose use of colour fires the imagination of its customers" as well as its "impressive product diversity".
German Brand Award "Luxury category" winner 2019 & 2016.
German Design Award winner 2018 & 2016 "Special category".