The watch that never stops, wherever you are.
Inventing a technology to ensure a watch that never stops anywhere in the world was one of the challenges for CITIZEN. In 1976, they invented the world's first light-powered analog quartz watch that runs using only light as a power source. This technology, now known as "Eco-Drive," can generate power from any light source, artificial, natural and even dim light to keep watches running without ever replacing batteries.

ECO-DRIVE : HOW IT WORKS
Converts any light into energy | Energy is stored in a power cell | Enough energy is stored to power most watches for at least 6 months, even in the dark.
POWERED BY LIGHT. ANY LIGHT.
A WATCH THAT NEVER NEEDS A BATTERY.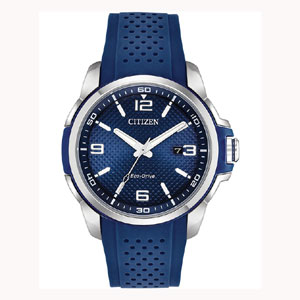 AW1158-05L £149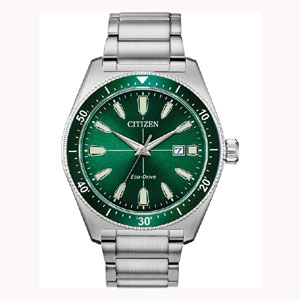 AW1598-70X £219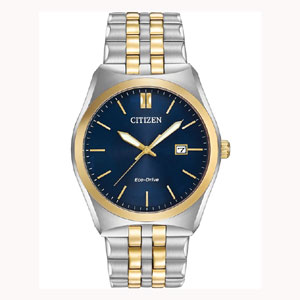 BM7334-58L £199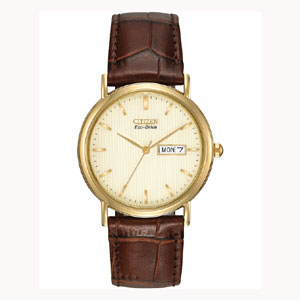 BM8242-08P £119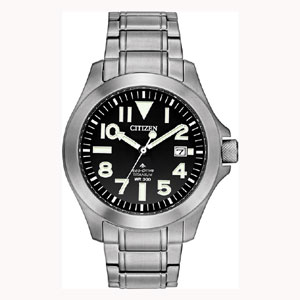 BN0118-55E £369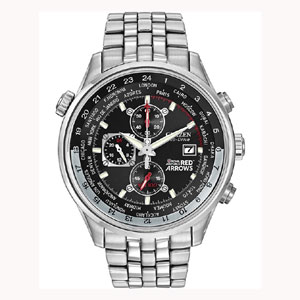 CA0080-54E £269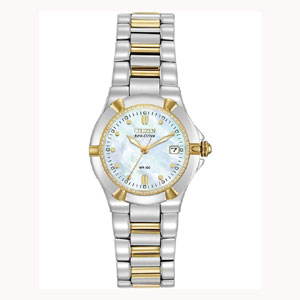 EW1534-57D £199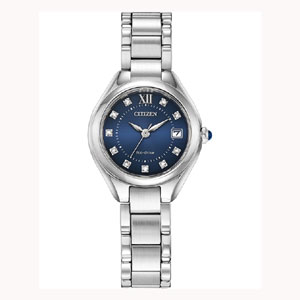 EW2540-83L £179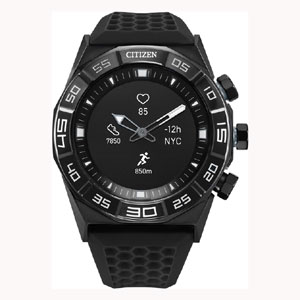 JX1007-04E £269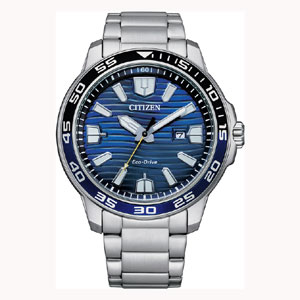 AW1525-81L £199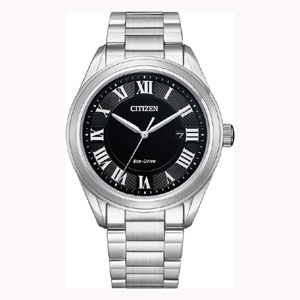 AW1690-51E £269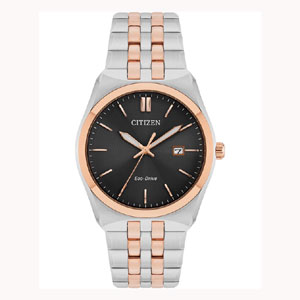 BM7336-52H £199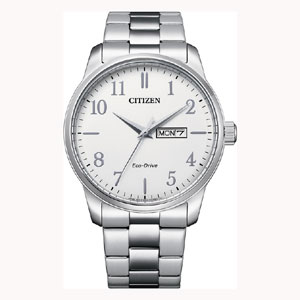 BM8550-81A £149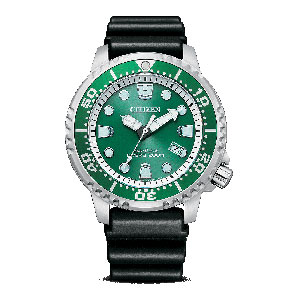 BN0158-18X £249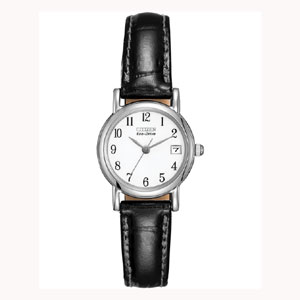 EW1270-06A £109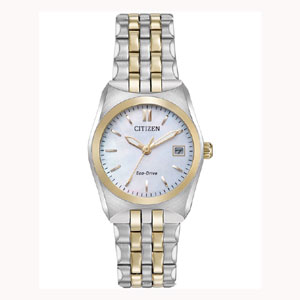 EW2296-58D £199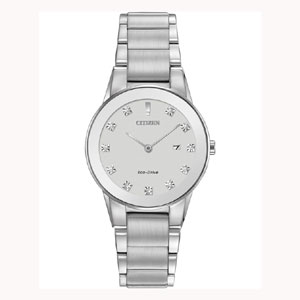 GA1050-51B £229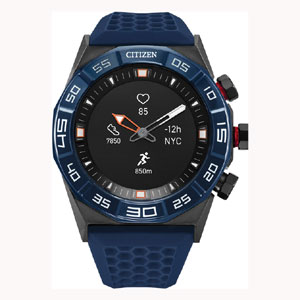 JX1008-01E £269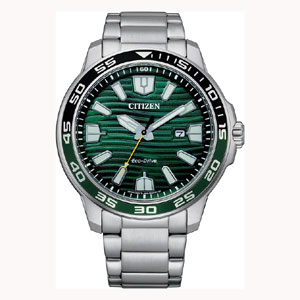 AW1526-89X £199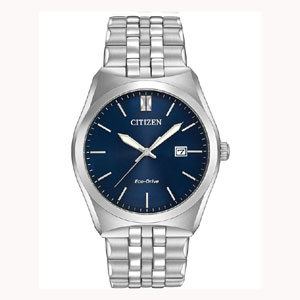 BM7330-59L £179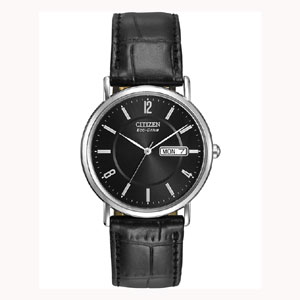 BM8240-03E £109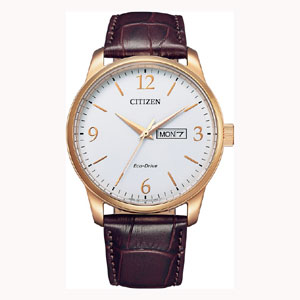 BM8553-16A £149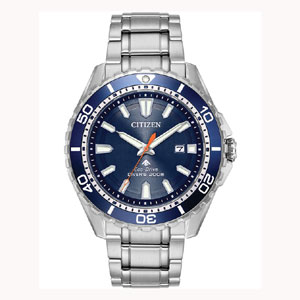 BN0191-55L £299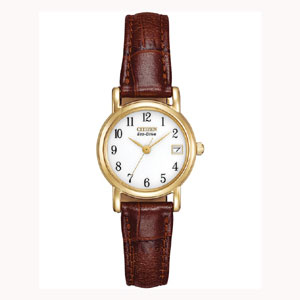 EW1272-01A £119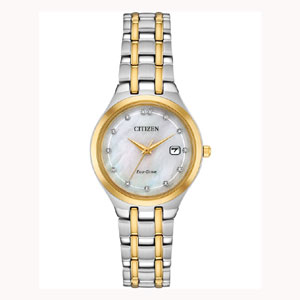 EW2488-57D £199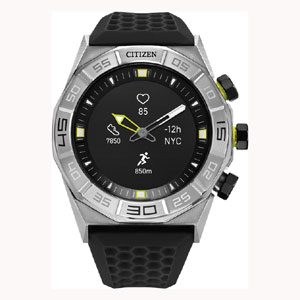 JX1000-03E £269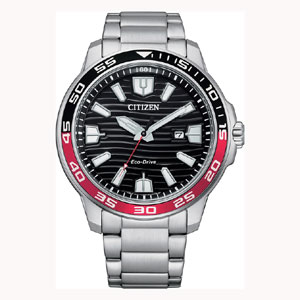 AW1527-86E £199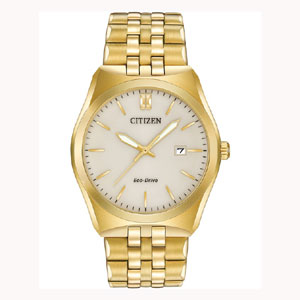 BM7332-53P £199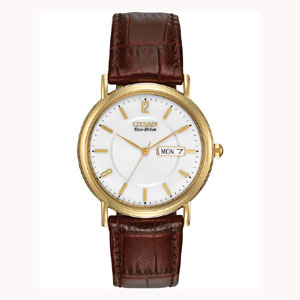 BM8242-08A £119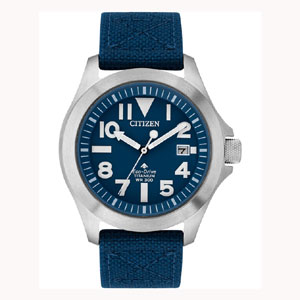 BN0118-12L £299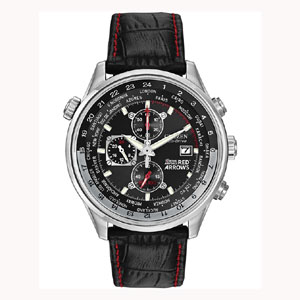 CA0080-03E £229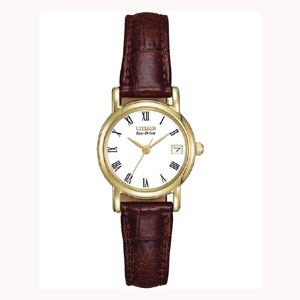 EW1272-01B £119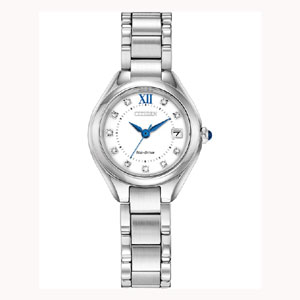 EW2540-83A £179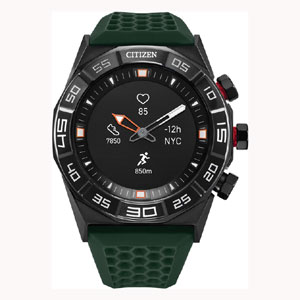 JX1005-00E £269
Citizen, a trusted name and brand leader in the watch industry for over 100 years, is known the world over for its uncompromising values: technical precision, innovative mindset, quality craftsmanship and design excellence. The first to create quartz crystal and titanium timepieces, Citizen was also an early pioneer in advocating for the environment, launching the first light-powered watches with proprietary Eco-Drive technology in 1976, thus adding eco-mindful as a core value.

Citizen's diverse portfolio of high-performance and eco-mindful watches is accessibly priced and ranges from professional-grade, sport-inspired designs with advanced functions to sophisticated, timeless silhouettes that are beautiful as well as collectible.