The history of Swatch
In the late 1970s, faced with the growing popularity of inexpensive quartz watches, a group of engineers in Fontainemelon (Neuchatel) developed a super-thin, gold luxury watch known as Delirium Tremens. At just 1.98 mm and later at 0.98 mm in thickness, it was the thinnest watch ever made. But a thin, expensive watch would not be sufficient to stave off competition from the cheap quartz watches flooding the market. A more radical approach was needed, and the drive to simplify was soon complemented by a search for new materials and methods that would allow the production of an entirely new kind of Swiss watch — one made of a synthetic material, shock-proof, accurate, perfect for mass production, affordable for everyone, and available in a wide range of colours. Nicolas G. Hayek launched the Swatch, a plastic-cased watch consisting of only 51 components instead of the usual 91 or more, offering high quality at an affordable price. It was phenomenally successful – the most successful watch of all time – and its parent company, the Swatch Group, was to become the largest and most dynamic watchmaking company in the world.
The company continues to find new ways to impart texture and colour to an expanding range of shapes, and inventive designers take advantage of everything technology offers. The radical reduction in the number of parts known as "Revolution 51" enabled innovative assembly methods, and special packaging technologies make it possible to deliver the products in pleasing and captivating containers. Continuing advances in design, materials and production technologies have enabled the brand to make even mechanical watches accessible to a much broader range of customers.
Swatch, launched in 1983 by Nicolas G. Hayek, is a leading Swiss watch maker and one of the world's most popular brands. The first watches surprised everyone with their revolutionary concept, creative design and provocative spirit. Today Swatch continues to innovate and surprise with new models, collections and special editions. The brand maintains a strong presence in the world of sports with its commitment to snowboarding, freeskiing, surfing, volleyball and MTB Slopestyle. Right from the start, Swatch connected with art and artists, and their watches remain a prominent canvas for artists from a broad range of disciplines.

Marketing and Communication
Founder Nicolas G. Hayek's 'second watch' was never just a watch. It was always also a way to communicate, a 'talking piece' designed to let the wearers show just who they are and how they feel. Today, creative retail is the name of the game, and Swatch has monobrand stores, megastores, shop-in-shops and kiosks all over the world. The most famous stores are located on Oxford Street, Times Square, 5th Avenue and Champs-Elysees.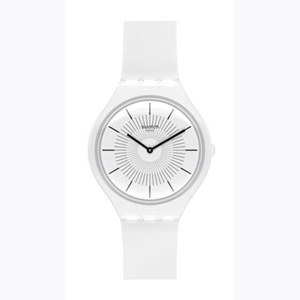 SVOW100 £70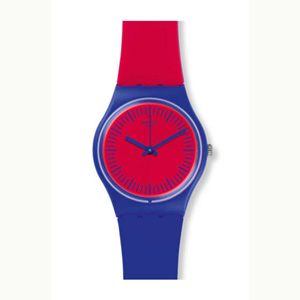 GS148 £38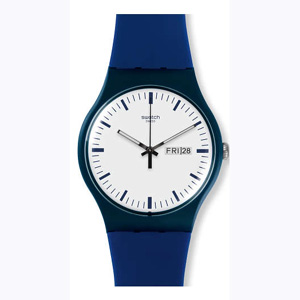 SUON709 £47.50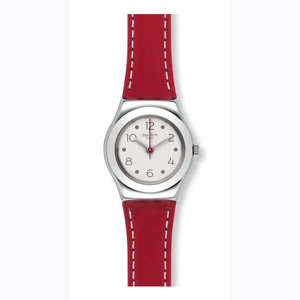 YSS307 £57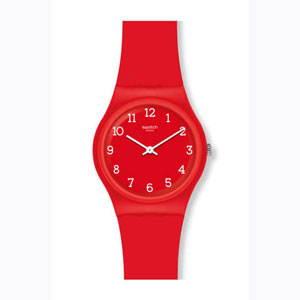 GR175 £32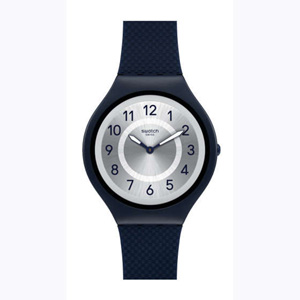 SVUN101 £76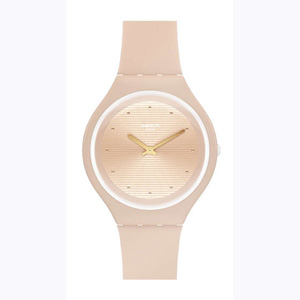 SVUT100 £76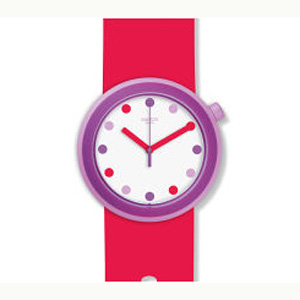 PNP100 £54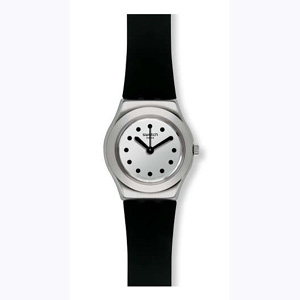 YSS306 £57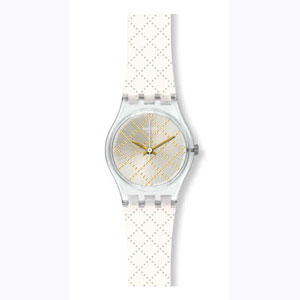 LK365 £38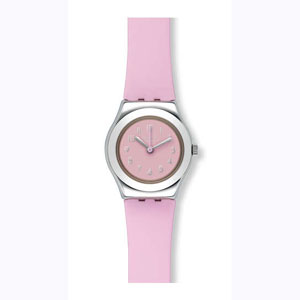 YSS305 £57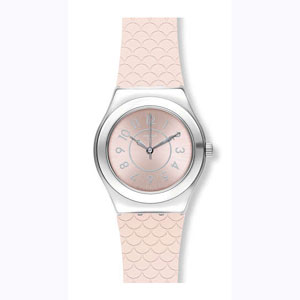 YLZ101 £66.50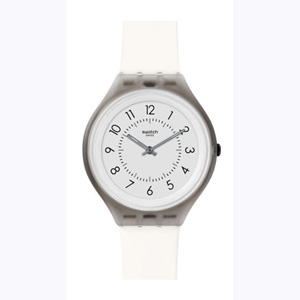 SVUM101 £76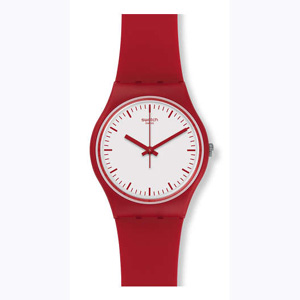 GR172 £32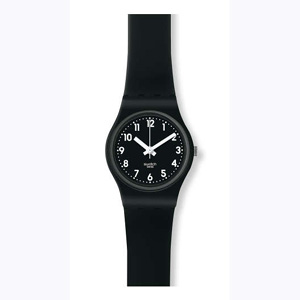 LB170E £32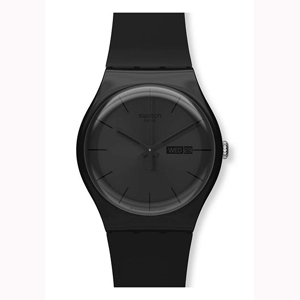 SUOB702 £47.50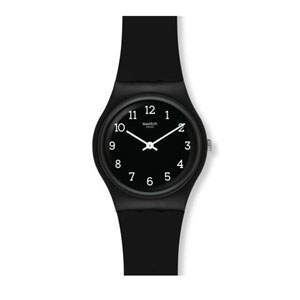 GB301 £32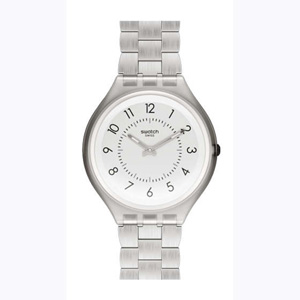 SVUM101G £85.50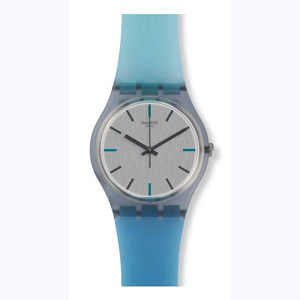 GM185 £32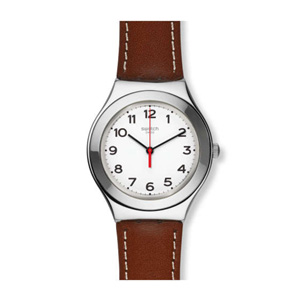 YGS131 £66.50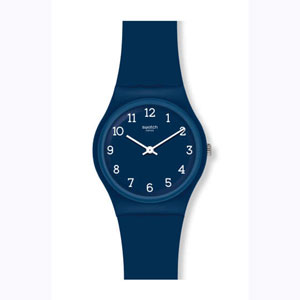 GN252 £32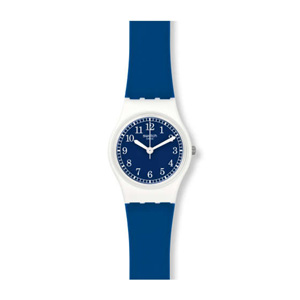 LK152 £32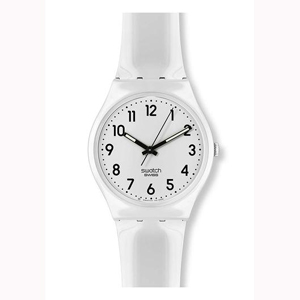 GW151O £32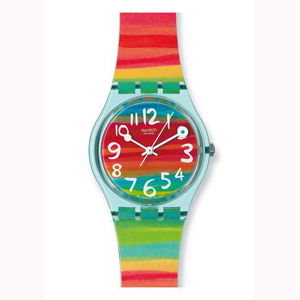 GS124 £38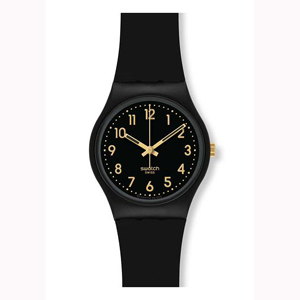 GB274 £38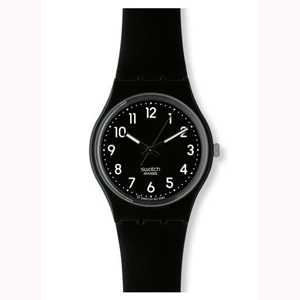 GB247R £32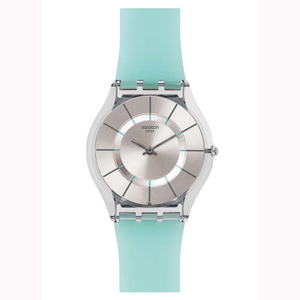 SFK397 £70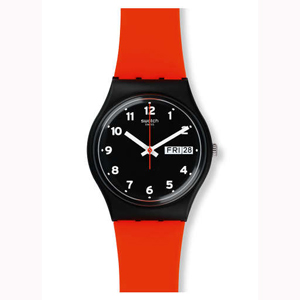 GB754 £38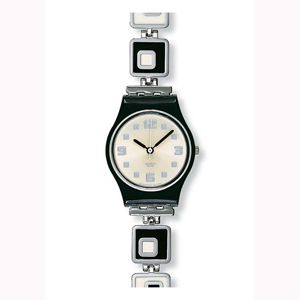 LB160G £44.50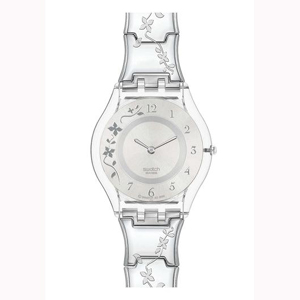 SFK300G £79.50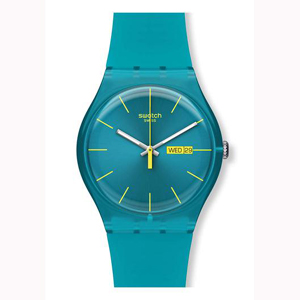 SUOL700 £47.50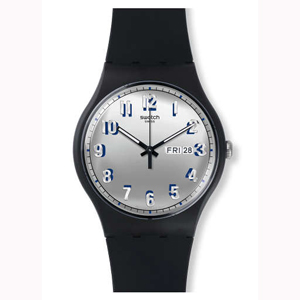 SUOB718 £47.50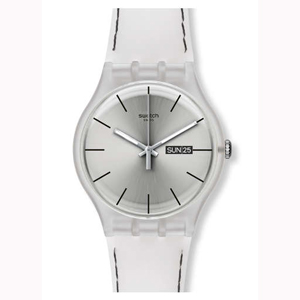 SUOK700C £44.50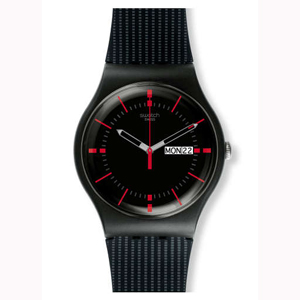 SUOB714 £47.50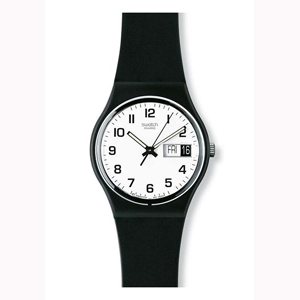 GB743 £32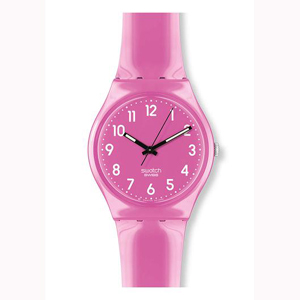 GP128K £32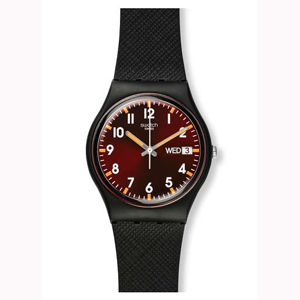 GB753 £38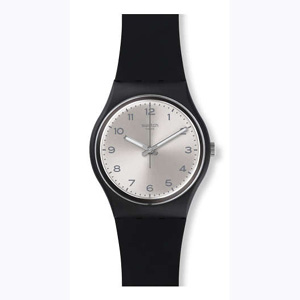 GB287 £38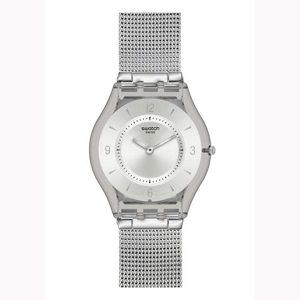 SFM118M £79.50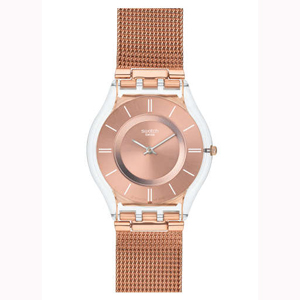 SFP115M £85.50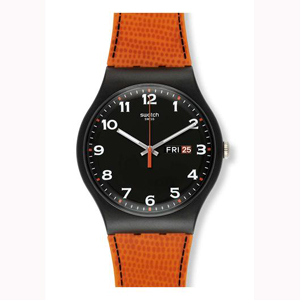 SUOB709 £47.50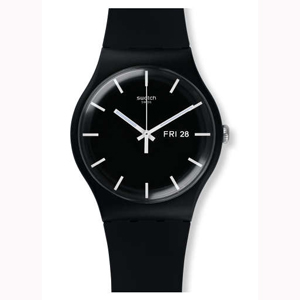 SUOB720 £47.50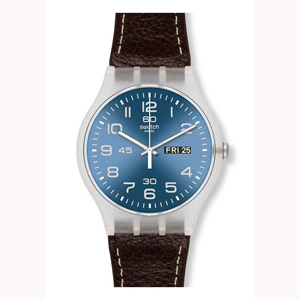 SUOK701 £47.50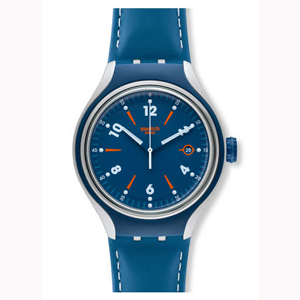 YES4000 £76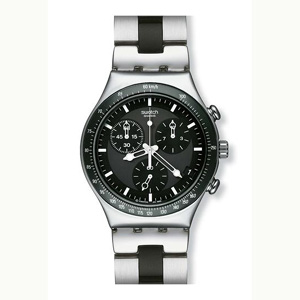 YCS410GX £118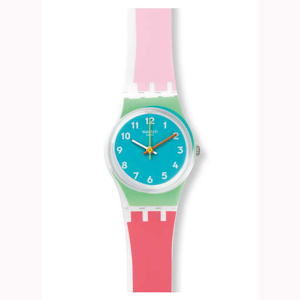 LW146 £38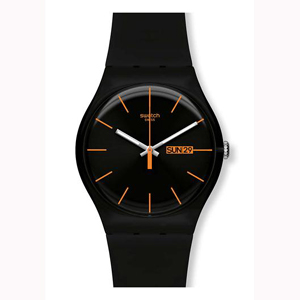 SUOB704 £47.50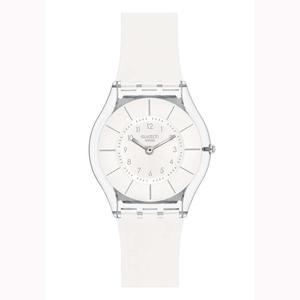 SFK360 £70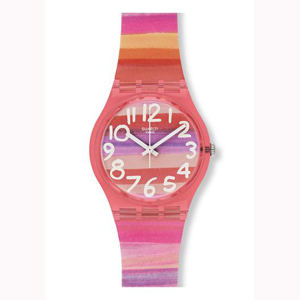 GP140 £38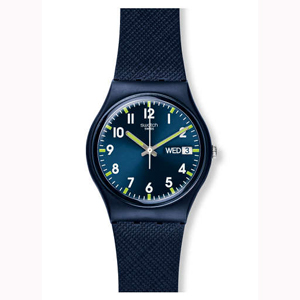 GN718 £38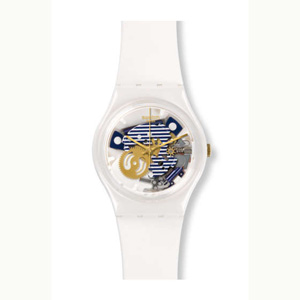 GW169 £41.50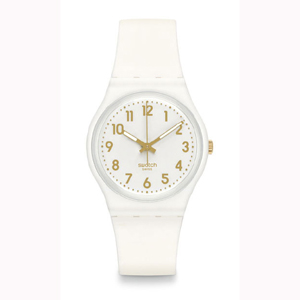 GW164 £38
GP148 £38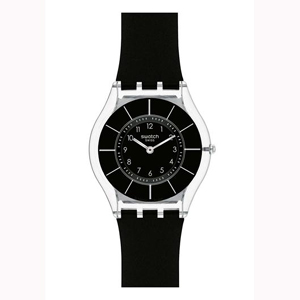 SFK361 £70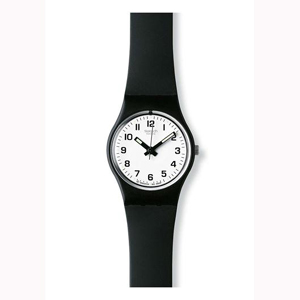 LB153 £32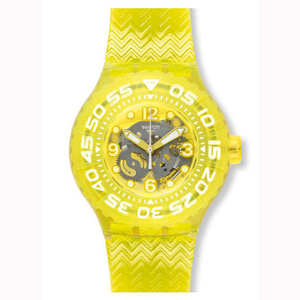 SUUJ101 £57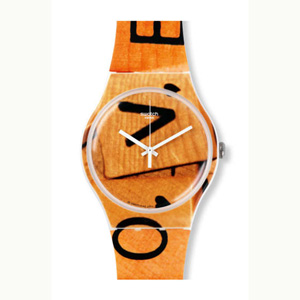 SUOW116 £44.50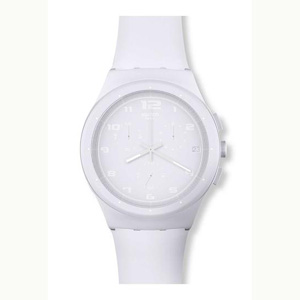 SUSW400 £76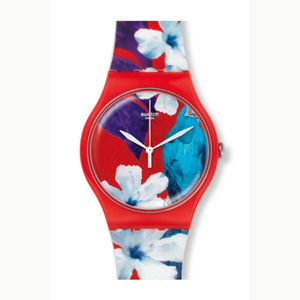 SUOR105 £44.50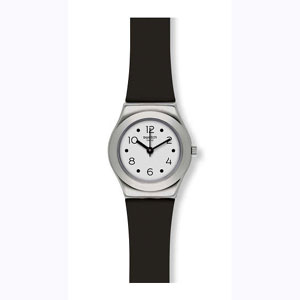 YSS315 £57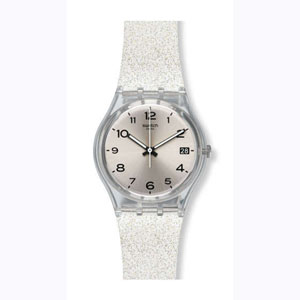 GM416C £38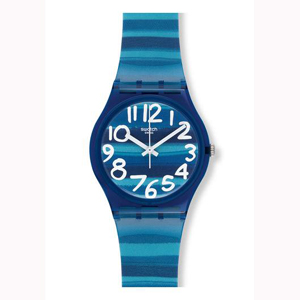 GN237 £38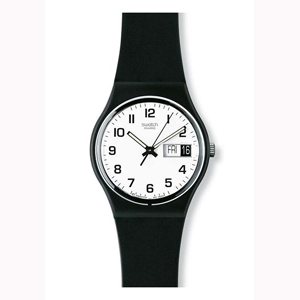 GB743 £32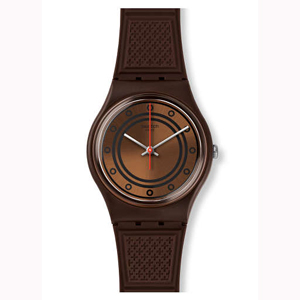 GC114 £38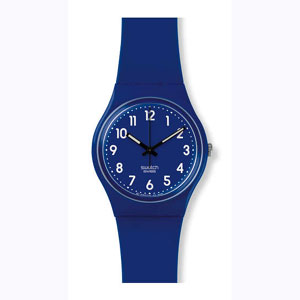 GN230O £32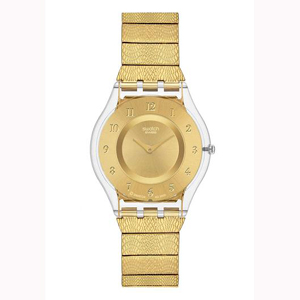 SFK355G £85.50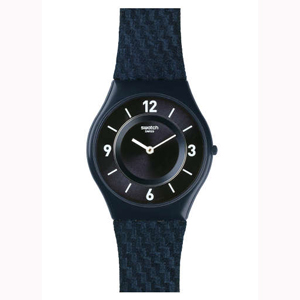 SFN123 £70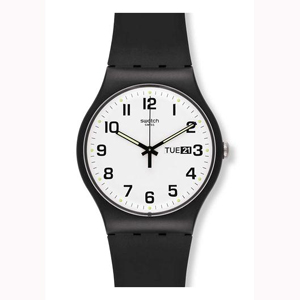 SUOB705 £47.50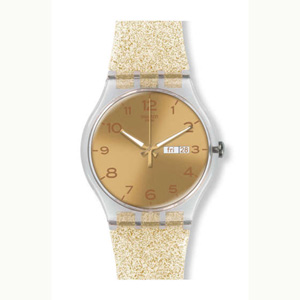 SUOK704 £47.50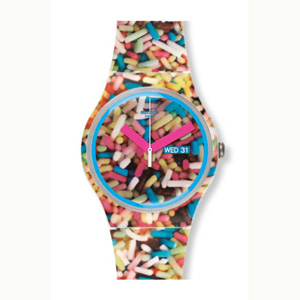 SUOW705 £44.50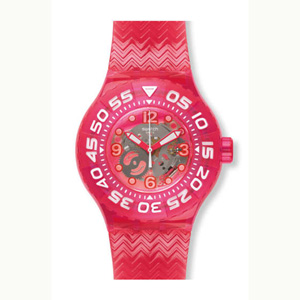 SUUP100 £57
SUOB121 £47.50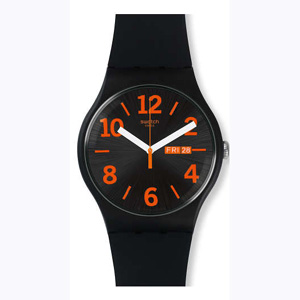 SUOB723 £47.50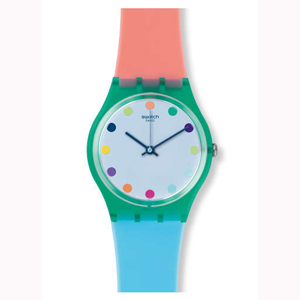 GG219 £38
Art
Right from the start, Swatch connected with becoming a canvas for world famous artists - painters, sculptors, musicians, filmmakers. The first artist to collaborate with Swatch was Kiki Picasso in 1984, less than a year after the first watches made their appearance. American painter Keith Haring created a number of prototypes in the mid-1980s, and four watches with Haring's designs were produced and launched in the United States, among them the watch Milles Pattes (1986). The relationship between Swatch and art has since produced a fascinating series of creative collaborations with artists from a broad range of disciplines. Among the many memorable works designed for the "the world's smallest canvas" are Swatch watches by Alfred Hofkunst, Jean-Michel Folon, Sam Francis, Mimmo Paladino, Nam June Paik, Spike Lee, Moby and Jeremy Scott.
Sports
Sports are an essential component of the Swatch identity. Swatch has been promoting and supporting action and lifestyle sports since the very beginning. The brand shows its support through official timekeeping and sponsorships of a wide range of projects and events all over the world which include freeskiing, surfing, snowboarding, FMX and Ice Cross Downhill.

Swatch Club
The Swatch Club began as a way for collectors and fans to get together and share their enthusiasm to show off, exchange and talk about the latest watches. Today, the Swatch Club has evolved to become a worldwide community. The Club helps market Swatch through social networks and engages with its members and fans through web sites in different markets and languages. Swatch Club brings people together, 24 hours a day - fans who love art, follow sports and keep up with the latest trends in lifestyles and communications. They share the fun and the brand experience with fellow members all over the world, enjoying the Swatch experience online and at live events, where they meet athletes, artists and VIPs. They live the world of Swatch through Swatch.tv, special watches, insider news and exclusive previews of future launches.